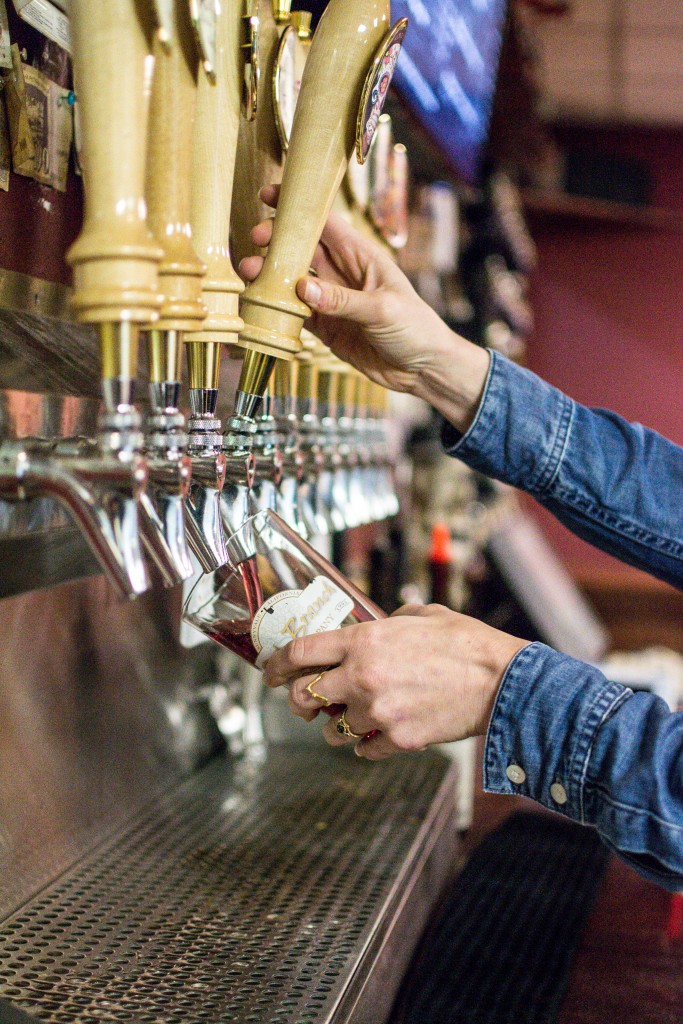 Our tasting room is open to the public 5 days a week on a first come first served basis — No reservations required!
We have 12 rotating taps with our flagship, seasonal, and limited release products.
You can enjoy our products in house by the glass as well as by the bottle/crowler to take home.
Hours:
Tue & Wed: 2pm–8 pm
Thus & Fri: 2pm–9 pm
Sat: 2pm– 8pm
CLOSED LABOR DAY WEEKEND
(Saturday 8/31/2019 – Monday 9/1/2019)
Taproom Policies and FAQs:
IDs: We check IDs for everyone. You must show a valid 21+ ID to be sold alcohol. Valid forms of ID include: US Driver's License, State Issued ID Card, Military ID, US Passport or Passport Card and International Passport. We invite those under 21, such as families, kids and babies to visit our taproom with parents or guardians to enjoy games and our non-alcoholic beverages (soda/seltzer).
Food: You are more than welcome to order in (Doordash, Uber eats, pizza, etc.), or bring your own food (carry in, carry out policy).
Pet Policy: We are dog friendly inside the tap room as long as your dog is well socialized and on a leash.
Mead, Cider, and Beer To-Go: We sell Crowlers (32 ounce cans) to-go, you can not consume Crowlers on premise. No external alcoholic beverages may be brought in and consumed on site.
Tours: Due to the intimate nature of our space and the fact that we are a fully operating production facility, we do not offer guided tours at this time.