Our Beers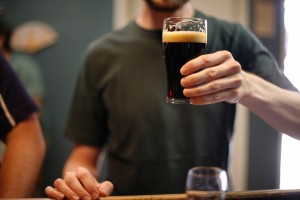 Since 2001 Rabbit's Foot Meadery has been producing award winning beers with a unique honey twist.
The federal government won't let us use the word 'meadery' on our beer labels so we opted for the 'Red Branch Brewing Company' name to release them under. All of our beers are styled after well known traditional styles like Kolsch, Saison, Stouts and some that are more experimental in our own creative (or weird) way.
Our beers are made with traditional malts, hops and the appropriate strain of yeast to give them the expected character. That is where it ends though as we have taken the liberty of adding a generous helping of honey to match the style in each product.
7 Gold Medals – 7 years in a row. We must be doing something right.